Living for Free
How many families have the privilege of living in a "free" house? We did.
We lived for free in my mother's farmhouse.  We could do almost anything we wanted with the house and farm during the course of our 4.5 year marriage.  I had to take care of some farm management responsibilities and deal with tenants, but other than that, no strings attached.  The house had to be updated and my mom let us choose how we wanted it.  Flooring, colors, woodwork, bathroom design, patio, etc…  We didn't have to pay for the improvements.  We had help from friends and family to do the work.  The house was over 2000 square feet and it sat on a 3 acre lot.  Surrounding the house and yard were about 150 acres of farmland.  Her family came out to fish, ride horses, ride four wheelers, and to just hang out in the country.  We had the freedom to leave the house and not worry about taking care of our animals because I had friends and family who would watch after things while we were gone.  She wanted horses so we put up fences and got horses.  She wanted an extravagant flower garden so she bought a greenhouse and did that.  She wanted a big patio, so mom provided the money so we could build a stamped concrete patio.  It was our "home", not our "house" but we had the freedom to do almost anything we wanted to do to it.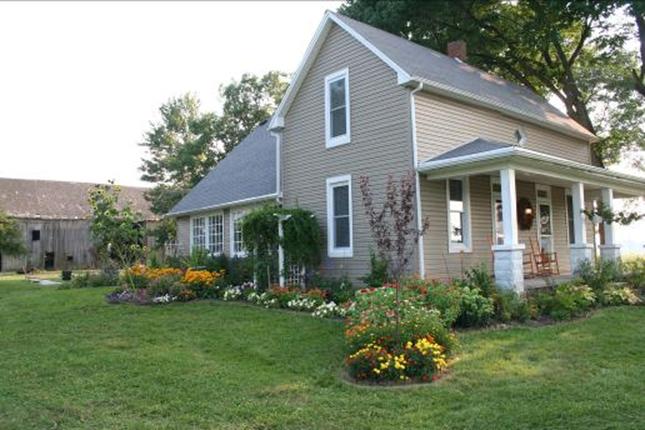 Free becomes a dirty word in a divorce.  People start making the argument that "Free" means a "gift" and "gift" means "benefit."  If you can make the argument that the other spouse is going to receive a "benefit" after the marriage, then you can claim the house, extra child support, etc…  If mom had only charged us rent and made us pay the utilities, I would have been fine.  My ex must have felt the grass was greener on the other side.  I guess she was right, because she should be able to buy a new house with the money she was awarded from my parents' property.  The divorce laws of the great state of Indiana have a knack for punishing families who try to help the next generation.